" CARAD is an independent, community-based organisation providing essential welfare and advocacy support to asylum seekers, refugees and detainees in Western Australia. Since opening its doors in 2000, CARAD has provided support to over 5000 asylum seekers, refugees and detainees through our Client Services and Volunteer Programs".

https://www.carad.org.au/
It couldn't be easier to help – simply place an online order with Coles, Woolworths or any other grocer and get it delivered straight to CARAD
on a Monday or Tuesday between 9am -12 noon ( to 245 Stirling Street, Perth, 6000).
Items they really need include:
200ml jars of instant coffee
1kg bags of basmati rice
Canned fruit
Body wash
Hand wash
Spray on multipurpose cleaner
Shaving cream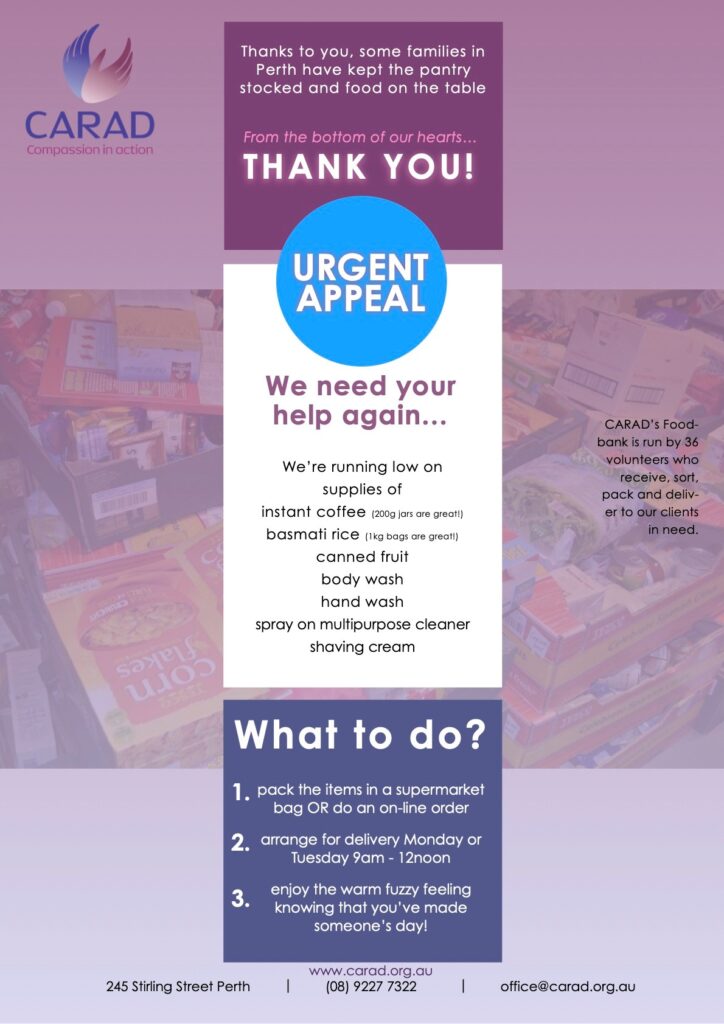 If you would like to know more about the
Centre for Asylum Seekers, Refugees And Detainees
have a look at their website: https://www.carad.org.au/